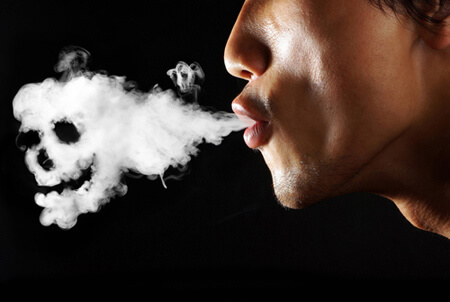 I looked down at my fingers and froze as my heart skipped a beat…
My fingertips had opened up, and a black, tarry-looking substance was coming out…
It wasn't blood…and it wasn't anything else that should be in…or coming out of…my body….
Freaking out…I quickly smelled the stuff to figure out what it could be…
It smelled like cigarettes…
The craziest part was…I had quit smoking over a decade earlier…
In a minute, I'll tell you what finally caused my body to kick out tar I had been carrying around for 10 years…But first, let me back up and tell you how I got there…
When I graduated college, I was overweight and out of shape from (A LOT OF) late-night foods, drinking and smoking…
I didn't want to stay that way…I mean, who does? So, I hit the gym, changed my diet, and tried to get into better shape…
But no matter what, I couldn't get back to my starting weight…
And then one day, while looking for a solution, in an old Used Books store, I stumbled upon a book by the 80's icon…the "Juiceman" Jay Kordich…
In his book, Jay told the story of how he was a college athlete, at the height of fitness, when he was diagnosed with a deadly cancer…
So, while Jay may have looked extremely healthy on the outside…It turned out that years of eating a protein-heavy athlete's diet had taken a toll on his insides…
I read on…
Traditional doctors had given Jay a dire prognosis…But he wouldn't give up and sought out an alternative…
When I turned the page, I saw a picture of the miracle Dr. Max Gerson had "prescribed" for Jay…
It was a glass of juice…Made of 100% raw, organic, freshly pressed fruits and vegetables….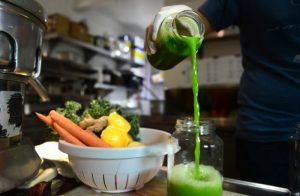 This is what he credited to saving his life and cleansing his body of cancer.
This happened to Jay in his 20's…Jay is now going strong in his 90's, and I am fortunate to have worked with him for years…
So, what does this have to do with tar oozing from my fingertips?
Everything…
That crazy thing happened on Day 7 of my first long-term juice cleanse…And that was the day I realized the power of juicing…
From then on, I have used juicing regularly as a way to rid my body of stored toxins and excess fat…
And, I have always looked and felt better than I did when I left college…
But, as I got older – and busier – I found I had a new problem…
I began struggling with keeping the weight off…
Even regular juice fasting wasn't helping me lose the weight for good…
In fact – I finally realized – regular fasting was actually causing me to yo-yo in my weight…
Watch this blog tomorrow for the rest of my story, and I'll tell you about how I discovered the simple answer to the yo-yo diet problem.
Here's to you becoming your own guru,
Steve